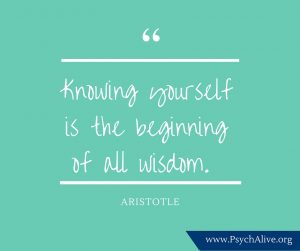 I stumbled across a quote the other day about what it means to find yourself, and I couldn't help but ask what does it really mean? It insinuates that we as humans are lost and need to take a journey that lasts our entire lifetime to find a sort of fulfillment. It reads as if one day everything will click, things will fall into place as if by magic and then we will have "found ourselves".
I honestly can't help but cringe, sure this plot line could work in TV shows and movies, perhaps even books, but in real life? I don't think so.
I can with a lot of certainty say that that moment really doesn't exist, and it's definitely not as easy as it may sound. In fact, this whole concept that reached out to millions in society needs to be changed entirely. Life isn't really about finding yourself, and it's not even really about creating yourself, it's about unlearning everything that caused your true self to become buried.
For new readers or anyone else who hasn't seen my older blog posts, I spent most of my childhood and teen years trying to become someone else, I read countless articles on how to be pretty, how to be popular, how to act a certain way as opposed to another. all in all, I erased who I really was completely.
I lived most of my life as someone else.
To this day, I can't say exactly why I acted in this way, or even remember what spiralled me to take this kind of action, but it had huge consequences in relationships with myself and others, in my work and my passions. I was running, running far far away anywhere from where traces of me still existed. Saying that now, or rather, typing it hurts me. It makes me wonder if things should have different, could have been different?
Could have I really accepted myself for who I was? Can I do that now?
The person I am right now may have been different from who I could have been if I hadn't done all those things to erase myself. Yet that doesn't even matter anymore, because who I am right now is authentic, is true and much more nurturing that who she used to be. I became more curious about my values, and beliefs, about my perceptions of myself and others, I opened my eyes to society's conditioning, of false beliefs and understood that the world was far from perfection. Everything I idolised as a child, had it's own faults.
It's a long journey, and like may others there's ups and downs and moments of being lost and found, but as long as I know and keep true to myself, I can live my life the way I want to.
---
---
© Afiyah/WhenLifeAwakens, 2019. Unauthorised use and/or duplication of this material without express and written permission from this site's author and/or owner is strictly prohibited. Excerpts and links may be used, provided that full and clear credit is given to Afiyah/WhenLifeAwakens with appropriate and specific direction to the original content.
---
|| FOR RELATED POSTS CHECK THESE OUT: ||
---
As for now, my main focus is my Instagram account @whenlifeawakens which I gave a huge makeover to since it was my personal account for such a long time, but now it's my main way to keep in touch my fellow bloggers, to update you on new posts and of course, to be aesthetically pleasing.
|| FOR MORE OF MY DAILY LIFE, FOLLOW ME HERE: ||